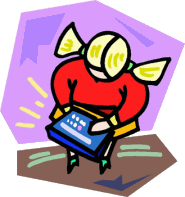 Today I was lucky to be involved in some vigorous discussion with some school staff about the value of blogging, and how we might go about getting teachers to embrace blogging.
This podcast from Tim Tyson on The Blogging School comes from November Learning Podcasts. Tim says:
"Historically, community dissatisfaction with school communication has remained unchanged despite Mabry's best efforts. However, in one year, with the advent of blogging, that level of dissatisfaction has been cut in half. School and community communication is but part of this story. Blogging can also be leveraged to maximize student engagement and academic achievement as well as student collaboration with peers and professionals around the world".
I recommend listening to this. You can find the podcast
here
.